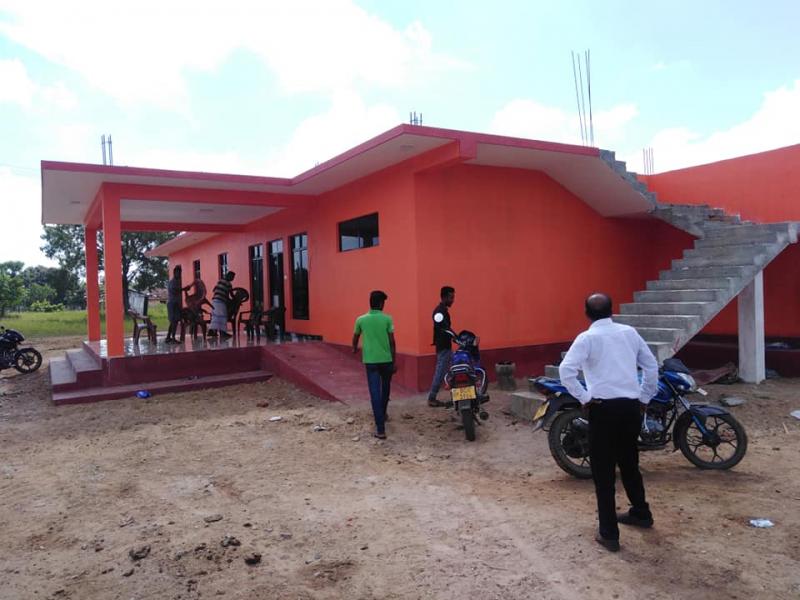 The Health Care Center was opened by His Excellency Royal Norwegian Ambassador Thorbjørn Gaustadsæther on 20.03.19. The parents of the donor unveiled the board outside. The Royal Norwegian Ambassador cut the ribbon and opened the center officially. In his speech he welcomed, TNRA's initiative to help the people in the Eastern part of Sri Lanka, especially villages like Vahaneri. He also challenged the Tamils in Sri Lanka to invest in development projects with money they receive from diaspora Tamils, instead of buying mobile phones and building wedding halls where they use lot of money for grand celebrations.
Vahaneri is a village of 2,000 people located in the Northern part of Batticaloa District. Vahaneri is surrounded by Punani, Mullivetuvan, Salampuchenai, Kulathumadu, Kulavarsenai, Petaikulam, Kudamunaikal which are agriculture villages with a scattered population of 2500. These villages are mostly remote and isolated from the city of Batticaloa District. The community of Vahaneri and the surrounding villages still live without basic amenities such as housing, roads, drinking water and health facilities etc. The community is in need of a source for primary and preventive health care and health education.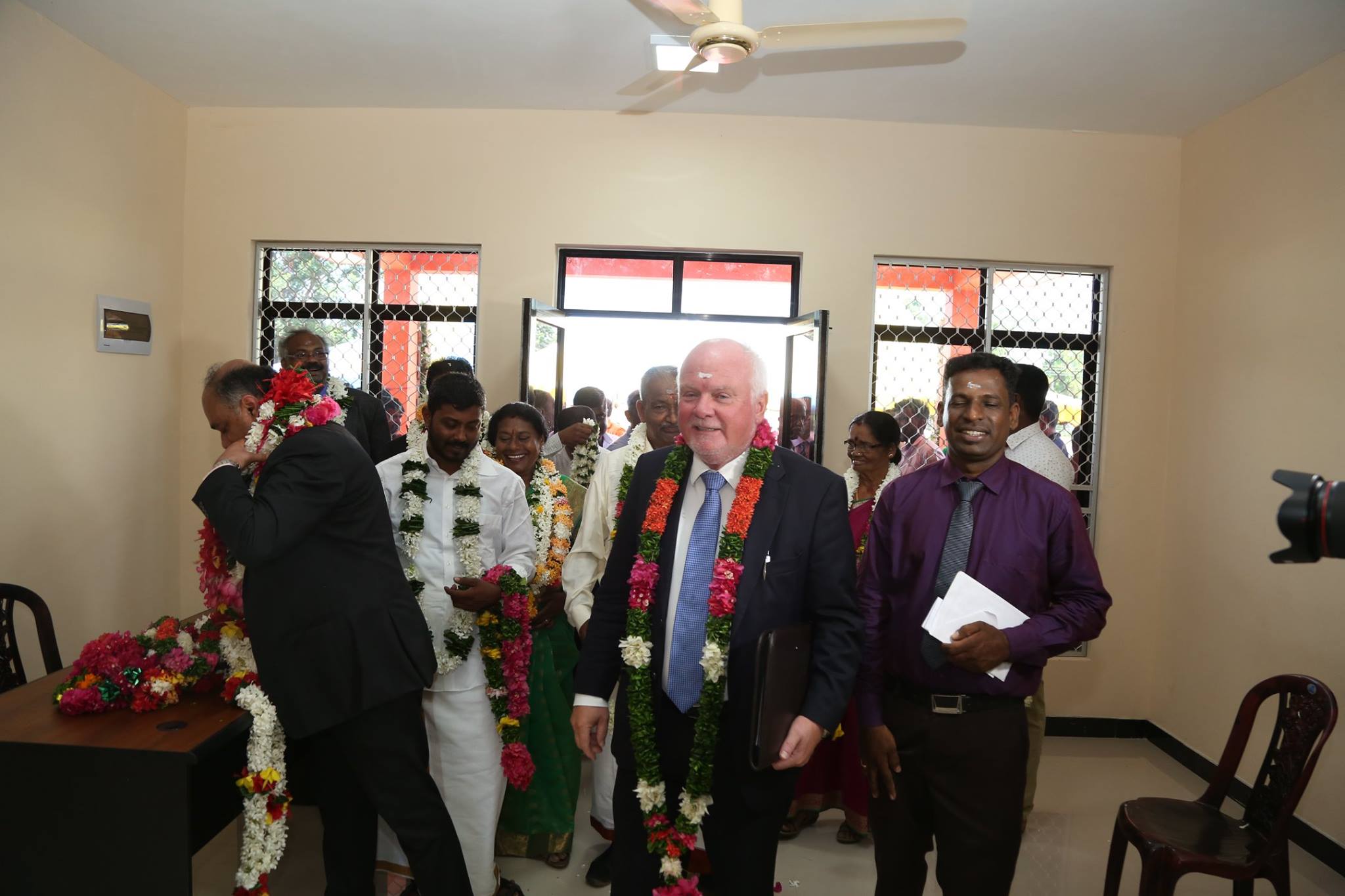 The community in Vahaneri and its surrounding villages are compelled to choose a hard journey to the Valaichenai Hospital for their health related needs. Many children are not vaccinated even against common childhood diseases, and for other non-communicable and communicable diseases too. Also, there is no maternity or routine postpartum or well-baby care available locally and no emergency service or facility for routine testing, although there are frequent needs for blood sugar, malaria, and other tests. The nearest and only comprehensive health care available is in Valaichenai (Base Hospital).

TNRA visited a volunteer mobile clinic service provided by health personal from "our society" in Vahaneri, in 2017. TNRA brought this situation to the diaspora Tamil community in Oslo. Mr. Pathmanathan Sutharsan, a well-established business man was willing to give an economical contribution to build a health care center in Vahaneri. TNRA together with Ahimsa a local NGO in Batticaloa worked systematically to fulfill this task. Oslo based building engineer Mr. Anton Amarapala draw the building construction according to Norwegian rules and the plan was approved by RDHS according to Sri Lankan rules and regulation. Ahimsa social organization worked to get 3 acers land to this project and also for the future development program of the village.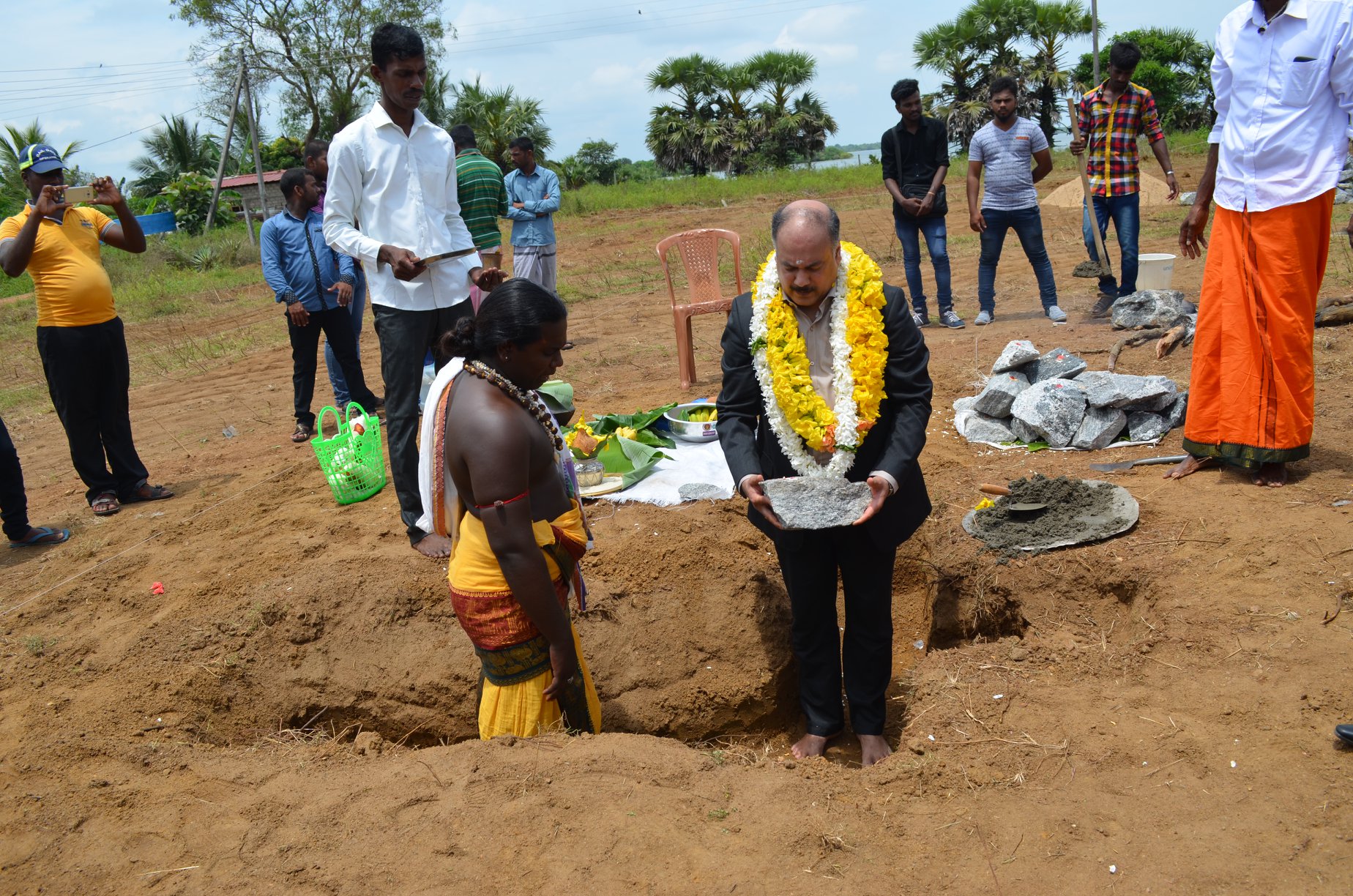 The foundation stone laying ceremony took place in march-18 and the estimated time to complete the construction was 1 year. Both Ahimsa and TNRA met a lot of challenges during the journey, but we managed to come to the end, as we pre-planned.